Winter has come and after a walk in the snow covered woods this morning, I finally sit down to write my winter newsletter. I have been busy preparing some hand-printed colour swatch samples ready to send out next year and have been reaching out to interior designers as part of the launch for the animated wallpapers.
Since the last newsletter, I have completed the bespoke page and video for the website and I am looking forward to working more collaboratively with both interior designers and private clients in the new year.
To see more go to  Bespoke Design.
---
Gifts on Redbubble.
Recently I have been asked by several friends and clients about getting my designs printed onto fabrics, and was recommended the online print to order company Redbubble. I am happy to announce you can now purchase some of my designs in a variety of colour onto pillows, duvet covers, leggings, bags and more here.
---
Limited Edition Animated Prints.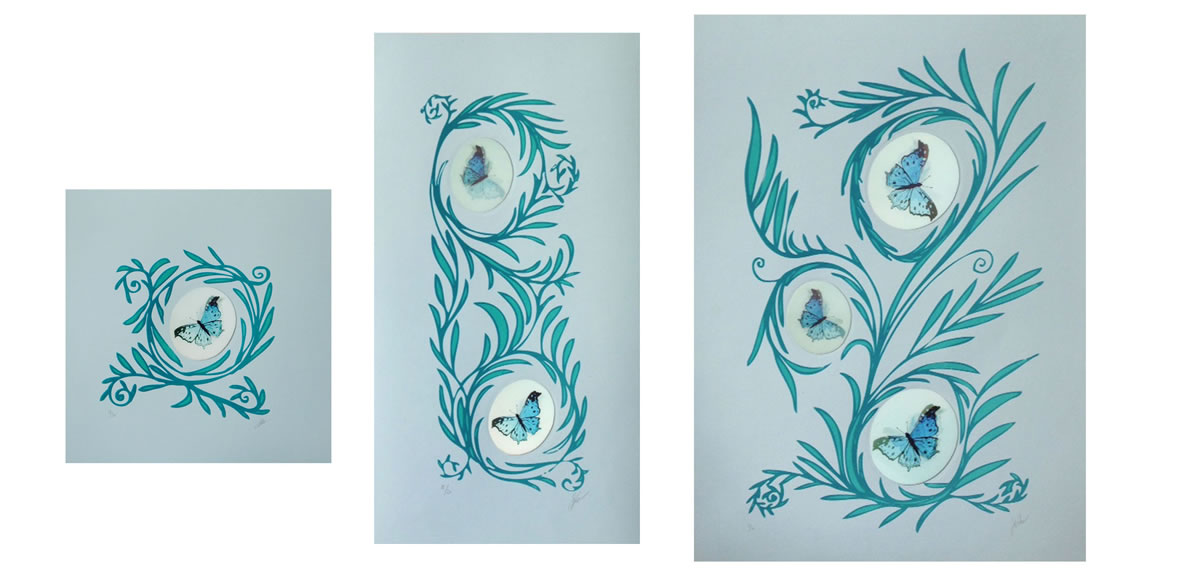 There are still a few limited edition animated butterfly prints available in 3 sizes: click here for prices and measurements. In the new year, I will be creating a whole new collection of animated prints. Watch this space!
---
Coming Soon…
In the New Year, I will be creating some new colour swatch samples in softer, muted tones. These will be made available on the website. I also have some new designs as part of a collection I will launch in Spring 2018.
Have a wonderful Winter Solstice, Christmas and New Year.
Best Wishes,
Sarah Jane Palmer
Director/Owner of Muriel Design Ltd.